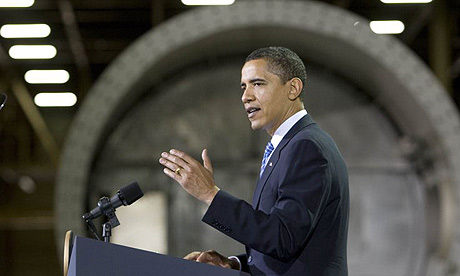 [photo source: Larry Downing/Reuters]
Some say President Obama  has done more in his first 100 days as president than any other president in history, even more so than FDR. For a list of some of his notable accomplishments, visit this article on CNN.
Also, at the Huffington Post, the "HuffPost Bloggers grade" Obama on his accomplishments. Here's that article. In my opinion, biased towards Obama, whoever gives him a poor grade should seriously try to accomplish what he's accomplished so far during America's economic crises.